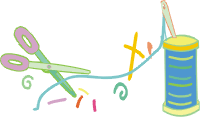 1-208-785-6862 Visa,Mastercard,Discover Accepted

"When you want the best Embroidery"
T-Shirt Shoppe
Catalog
Current Sales
Terms/Policy
Contract Digitizing
Samples
Embroidered Items
Embroidery Font
FAQ's
About Us
How to Send
Pricing
Purchasing Vendors:
Embroidery Catalog
Embroidery Library
Designsbysick
StitchnMouse
Embhome

Great Ideas!

Welcome to our embroidery shop located in Idaho, Arizona or online.
We specialize in corporate logos on knit & pique polos, dress shirts, keepsake linen,
athletic apparel, sweatshirts, hats, & jackets. Check out our catalog for the style that fits you.
FREE 3-5" Art Preparation when you order 30 or more items
Our apparel Catalog items have been manufactured specifically for embroidery and printing.
We provide service to customers throughout the United States by offering
a wide selection of brand name sportswear, styles and accessories for custom embroidery.
Our facility has the capability to handle your order whether large or small. Email us
for a free quote or check out the FAQ page link. Some of the stock fonts we use can be
seen by clicking the 'Embroidery Font' link. We do all our digitizing for custom designs in house.
Any design can be embroidered, but first it needs to be converted into a format that is accepted
and readable by the embroidery machine. That digitized file tells the embroidery machine where,
how and which colors to use while stitching. We provide a quality professional digitizing service,
completed quickly at the best price available.
Quilting? Make sure you have oversized your swatch to accomodate the machine hoop.
An 8" swatch will barely fit a 6" hoop. If your design is 6" make sure you send a
10" swatch. Stitchout costs depend on the stitch quantity of the design. Call for details.
Turn around time varies with size/quanty of the embroidery,& your shipping location.
Average time is 5-21 days depending on ground shipping or if you choose next day.
We are a first come, first serve basis and rush charges may incur if you need them
earlier than our scheduling allows. For more information read 'About Us' and FAQ's
From time to time we get in free designs to add to our collection. These are for your orders only.
We cannot sell or transfer free designs. If you choose one of these designs,
you don't pay any purchase price. You only pay stitchout cost
See our Facebook page - T-Shirt Shoppe or Facebook - Embroidery By Nan
Mail your quilt swatches to us and we pay the shipping back to you.
Here are some designs we can do on your item:
Quilting?